Gift Cards or Vouchers are excellent last-minute gifts. They are instantly available after purchase and allow recipients to customise their design however they want.
Ordering a Gift Card take a few minutes only. The only details we need are your Name and Email, and the recipient's name. If you want us to send the recipient a digital copy of the gift card, you can supply their email too.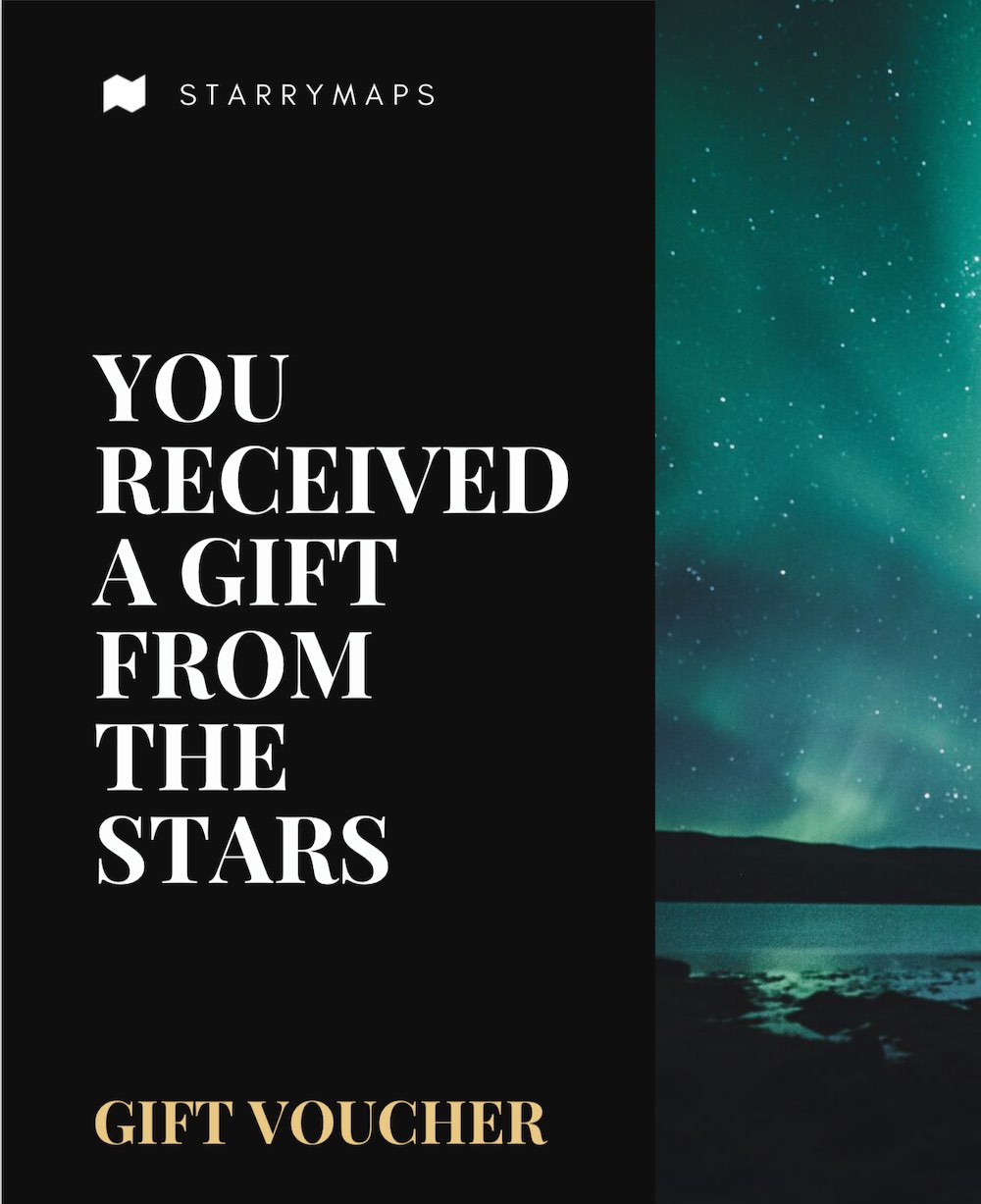 Once the payment is made, you will get the following:
A beautifully designed digital card (see sample image above).
The card contains a Gift Voucher Code, which the recipient can use at checkout to redeem the value of the voucher.
If you provide the recipient's email, we will email them a copy of the digital gift voucher as soon as the payment is made.
We also email you a copy of the digital gift voucher for later use, in case you wanted to email it later or print it for an occasion.
To buy a gift card, Head over to www.starrymaps.com/gift_card